If you have visited our website before you cannot fail to notice that things have changed quite a bit since your last visit.
Hoopers have always been progressive in our approach and operated at the cutting-edge of our field, so we felt it only fitting that our corporate identity should reflect this. With this in mind we recently undertook a process of rebranding.
The new identity encompasses every aspect of our written and visual communication, but rest assured, the company and people you know remain unchanged, as does our commitment to professionalism and integrity in everything we do – we just feel our new look better reflects these qualities.
As ever we look forward to hearing from you with your probate or inheritance queries – and do let us know what you think of the new look.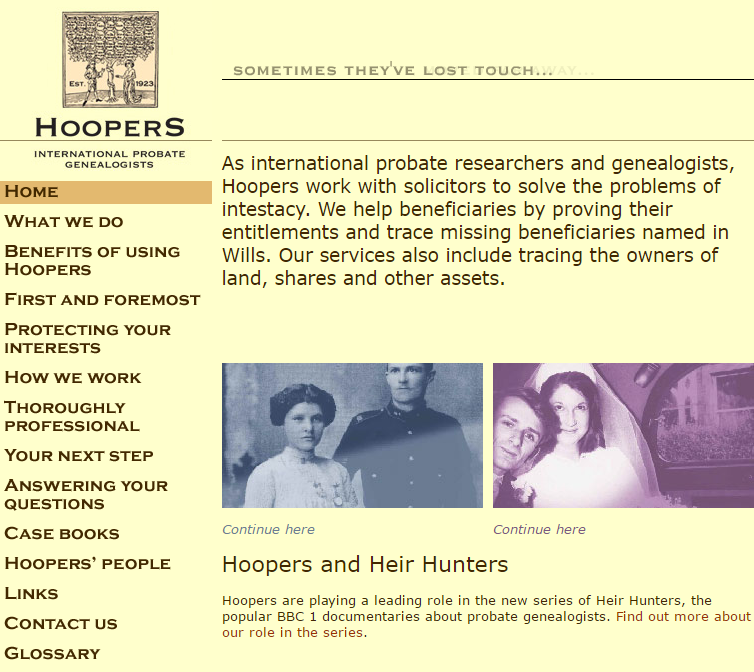 How our old website looked.
« Back to News