We provide the legal profession and beneficiaries with the benefits of highly specialised knowledge and the skills developed over the course of more than 90 years of working in probate-related genealogy.
Our range of services for solicitors
Hoopers offer a range of services designed to help solicitors manage the challenge of estate administration.

These include:
Flexible fee structure
Free consultation
Tracing legal heirs where an estate is intestate
Locating missing beneficiaries named in wills
Identifying the heirs of pension fund beneficiaries
Establishing the original owners of land and other properties
Determining the owners of unclaimed shares
Obtaining copies of birth, marriage and death certificates, wills, grants of probate and letter of administration
Please browse our website to discover more about the Hoopers story, and then feel free to talk to a member of our expert team and learn how we might be of service to you.
How to get in contact with us
Our telephone number is
And our general email address is
Alternatively you may write to us at
Hoopers
111 Charterhouse Street
London
EC1M 6AW
United Kingdom
or if you use the DX service
Hoopers
DX 53339 Clerkenwell
Alternatively please use our contact form.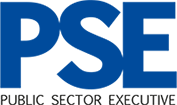 Tracing Next of Kin Article
Chief executive of Hoopers Genealogists, Kevin Edmondson, reflects on how the increasing number of public health funerals and recent changes to the Government Legal Department's (GLD's) policy on unclaimed estates affect the public sector.
Read the complete article here:
www.publicsectorexecutive.com
Contact Form
You have 'Functional Cookies' Turned Off
To use the contact us form please enable 'Functional Cookies' within the Cookie Settings Page or alternatively please send an email to us at info@hoopers.co.uk